Amazing Grace
Amazing grace!
How sweet the sound
that saved a wretch like me!
I once was lost,
but now am found;
was blind, but now I see.
'Twas grace that taught
my heart to fear,
and grace my fears relieved;
how precious did
that grace appear
the hour I first believed.
Through many dangers,
toils, and snares,
I have already come;
'tis grace hath brought me
safe thus far,
and grace will lead me home.
The Lord has promised
good to me,
his word my hope secures;
he will my shield
and portion be,
as long as life endures.
Yea, when this flesh
and heart shall fail,
and mortal life shall cease,
I shall possess,
within the veil,
a life of joy and peace.
When we've been there
ten thousand years,
bright shining as the sun,
we've no less days
to sing God's praise
than when we first begun.
Words by John Newton (1723-1807)
Tune: "New Britain" (traditional)

There is a balm in Gilead
There is a balm in Gilead
To make the wounded whole;
There is a balm in Gilead
To heal the sin-sick soul.
Some times I feel discouraged,
And think my work's in vain,
But then the Holy Spirit
Revives my soul again.
CHORUS:
If you cannot preach like Peter,
If you cannot pray like Paul,
Just tell the love of Jesus,
And say He died for all.
Lyrics and Tune:
Traditional African-American spiritual.

Be Thou My Vision
Be thou my vision,
O Lord of my heart,
be all else but naught to me,
save that thou art;
be thou my best thought
in the day and the night, both waking and sleeping,
thy presence my light.
Be thou my wisdom,
be thou my true word,
be thou ever with me,
and I with thee Lord;
be thou my great Father,
and I thy true son;
be thou in me dwelling,
and I with thee one.
Be thou my breastplate,
my sword for the fight;
be thou my whole armor,
be thou my true might;
be thou my soul's shelter,
be thou my strong tower:
O raise thou me heavenward,
great Power of my power.
Riches I heed not,
nor man's empty praise:
be thou mine inheritance
now and always;
be thou and thou only
the first in my heart; O Sovereign of heaven,
my treasure thou art.
High King of heaven,
thou heaven's bright sun,
O grant me its joys
after victory is won;
great Heart of my own heart,
whatever befall,
still be thou my vision,
O Ruler of all.
English versification
by Eleanor Hull (1912).
Translated from the original
Old Irish, by Mary Byrne (1905)
The original Old Irish text,
Rop tú mo Baile
is often attributed to
Dallan Forgaill in the 6th Century.



...features all-instrumental versions of beloved hymns, African-American spirituals, old-time gospel songs, great classical works and enduring folk songs, with one original piece by Brad (the title track Faith Mountain).

For all who love and are inspired by these great songs of faith, this CD offers one hour of heartfelt tracks for:

inspirational mood music (great at home, in the car, or at work)
relaxing dinner music
music for reading (it's all-instrumental)
devotionals
restoring your spirit
other times of soothing inspirational listening
and

it makes a great gift!


musical selections:

Faith Mountain
For The Beauty of The Earth
Morning Has Broken / Morning Mood
Oh Happy Day
His Eye Is On The Sparrow
Amazing Grace
Praise God, From Whom All Blessings Flow
There Is A Balm In Gilead
He's Got The Whole World In His Hands
Be Thou My Vision
In The Garden
Down To The River To Pray
Ave Maria
Just A Closer Walk With Thee
How Great Thou Art
Be Still, My Soul
Jesu, Joy of Man's Desiring / Holy, Holy, Holy
Swing Low, Sweet Chariot
Joyful, Joyful, We Adore Thee
When The Saints Go Marching In / Amen, Amen!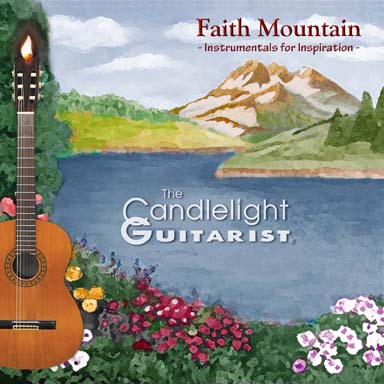 Featured guest musicians...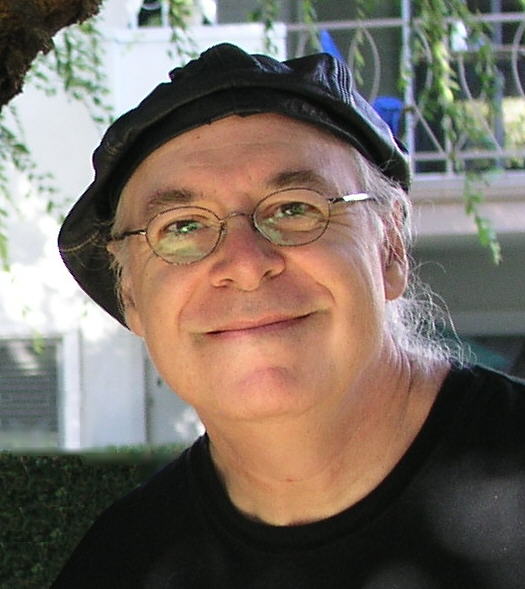 Mark Massey, piano. ~ Mark has toured the world, performing and/or recording with music legends Phil Upchurch, Hubert Laws, Poncho Sanchez, Paul Horn, Larry Carlton, and the late great Louie Bellson, Freddie Hubbard, Maynard Ferguson, Yehudi Menuhin, Stéphane Grappelli, and Tony Williams. Mark's gospel piano roots grow deep. He served as pianist for Black gospel-music oriented churches and choirs in Los Angeles for many years. Mark produced, arranged and performed on Dorothy Collins' top-selling Christian/gospel CD Jazz Hymns. Mark's own CD's have received wide airplay on jazz stations around the country.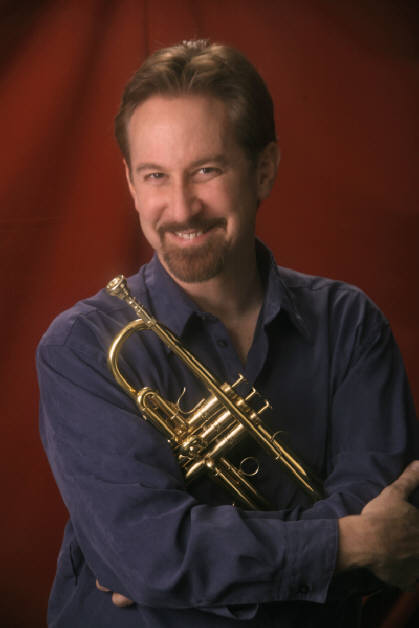 Paul Seaforth is featured playing flugelhorn, horn (French horn ensemble), and cornet. Paul has a Masters degree in Classical Trumpet Performance from the University of California, Irvine, and has performed around the world, from Carnegie Hall to Tchaikovsky Hall in Russia. He has performed with Pat Boone, Dizzy Gillespie, Eric Marienthal, Brandon Fields, Russell Garcia, George Graham, Dash Crofts, Vic Damone, Louie Shelton, Lincoln Mayorga, Dan Seals, Tierney Sutton, Buddy Childers, Bill Watrous and others. Paul even performed on an episode of The Gilmore Girls, along with The Swing Dolls--introduced by Rory Gilmore. Paul is a "triple-threat" musician: besides being a great trumpet and flugelhorn player, he is a soulful saxophonist, and sings like a blend of Chet Baker--Kenny Rankin--Michael Bublé. Catch Paul's latest CD release "Something Real"---it's wonderful!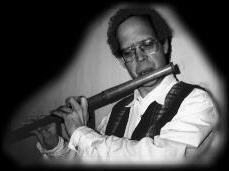 Gilberto Hildavio is featured playing the soprano sax, alto flute, flute, oboe, bass clarinet, Irish flute, and penny whistle. Hildavio has performed with a wide-array of artists, including Percy Faith, Sergio Mendez, Diana Krall, Kenny Rodgers, Barry Manilow, The Manhattan Transfer, Melissa Manchester, The Four Tops, Glenn Close (Sunset Blvd.), the Los Angeles Philharmonic Orchestra, and with the orchestra at The Church on The Way in Los Angeles. He has performed throughout much of the world, including Asia and Europe, with several music tours of Brazil and Japan.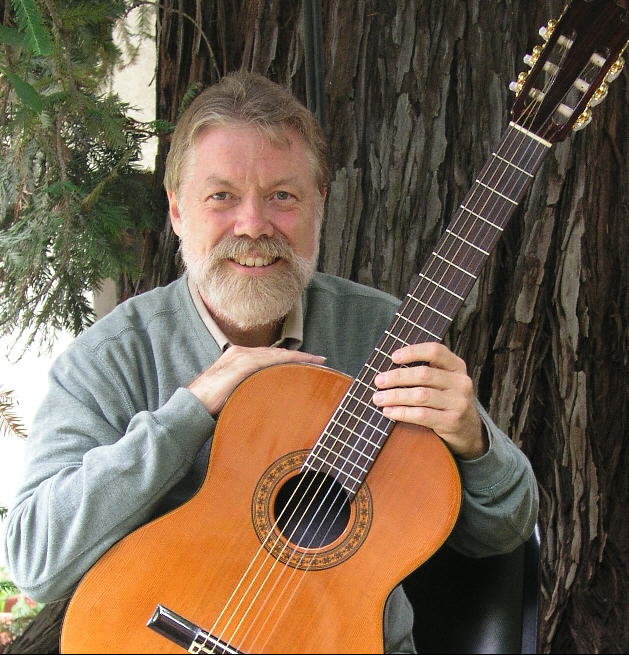 Brad Powell is The Candlelight Guitarist,
playing the guitar and arranging the music on Faith Mountain.

This CD is the fulfillment of a longtime musical and spiritual endeavor. Brad has been inspired by these great hymns and spirituals for many years. Throughout the recording of this album, Brad was moved by friends and listeners who have encountered great life challenges. It is his hope this music and it's message of hope may provide some comfort and inspiration.

Thank you for visiting here,

and may you light a candle!
ABOUT the Cover Art: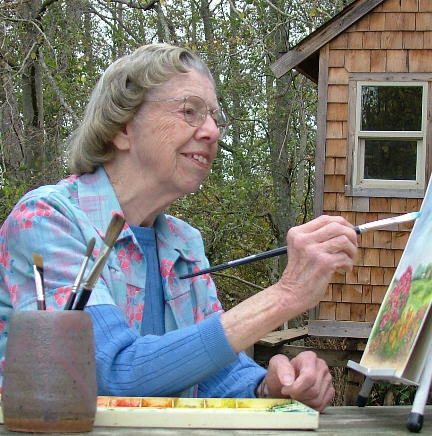 Faith Mountain CD features cover art by Brad's mother, Dorothy Powell, who at 99 years young, is an active painter in her community of Anacortes, Washington. Dorothy began painting at the age of 57, after her husband, Hayward (Brad's dad), passed away. She has won "Best of Show" and many other honors in county fair and local art shows, and sold many paintings and notecards featuring her artwork. She's an active member and past-president of Artists Northwest -an association of artists in Northwest Washington.
ABOUT the album title "Faith Mountain" ...
Brad selected the painting (which his mom, Dorothy, had previously painted) for the album cover early on in the recording project. Brad felt the painting beautifully "set the scene" of several of the hymns. Then, inspired by the painting and the grandeaur of its mountain--symbolic of the many mountains referenced in scripture--Brad decided to title the album Faith Mountain. Brad composed the title track Faith Mountain--inspired lyrically by Hebrews chapter 11, on the nature of faith--using the mountain as a metaphor for faith.